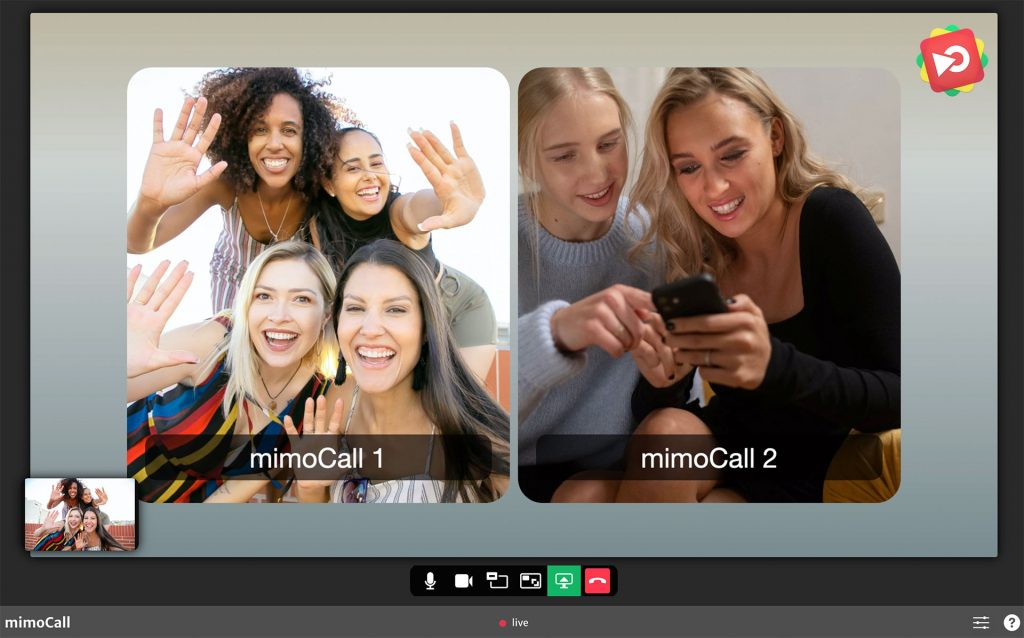 What is the mimoCall Beta Testing?
Beta testing is an opportunity for real users to use a product in a production environment, with the goal of uncovering any bugs or issues so they can be addressed before a general release. We want to give you access to our latest development and test it under real-world conditions. Please let us know if you experience any problems.
What's new in mimoCall Beta?
The new mimoCall will have an improved web interface and runs on several more browsers, including Safari on iOS (iPad&iPhone) as well as Chrome on Android smart devices. This is a game changer for everyone using mimoCall.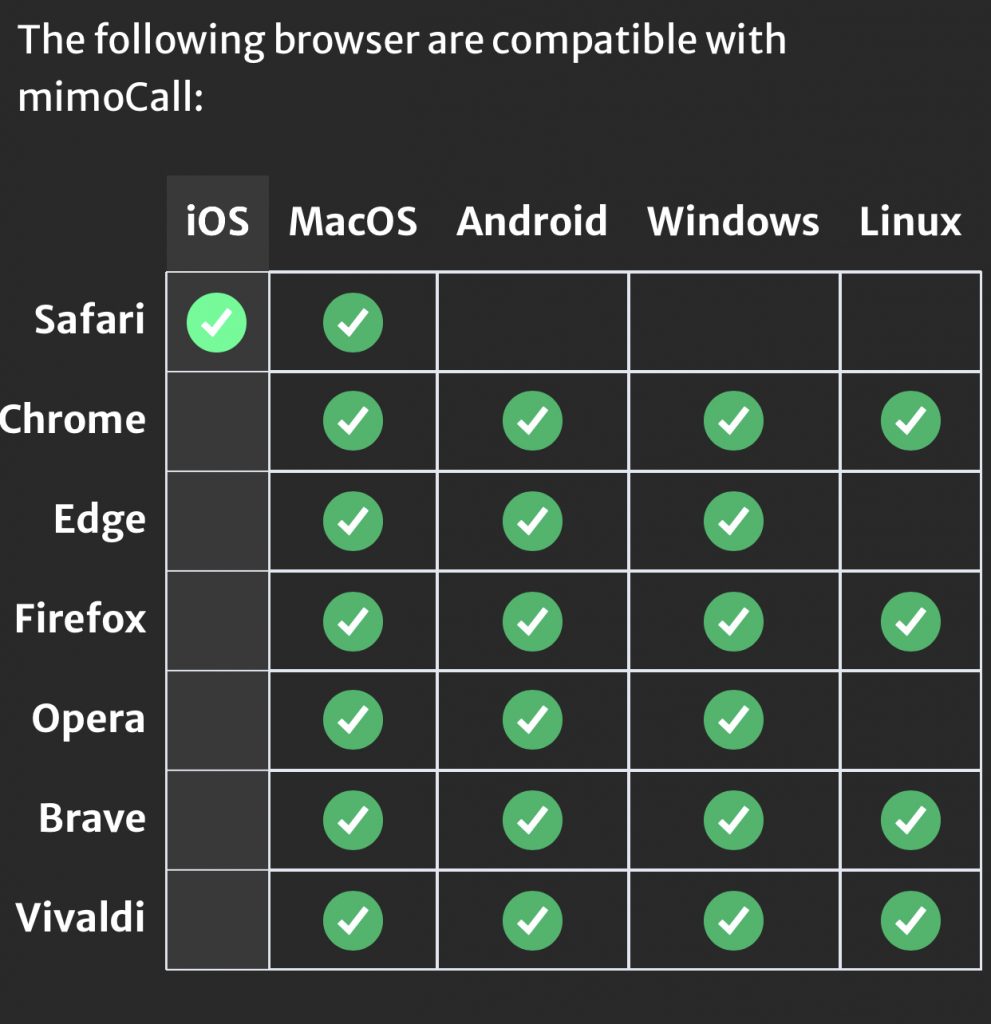 The new compatibility allows you to access mimoCall on any platform with many browser available to choose from. The mobile and desktop clients have the some features and this gives more people access to use mimoCall with interview partners, and remote video calls.
The new mimoCall interface
The new mimoCall has a much more intuitive user interface. It works on mobile device in portrait and landscape orientation.
Modify your invitation link for the new mimoCall beta:
To use the new mimoCall beta client, simply insert a /beta to the mimoCall invitation URL:
https://call.mimo.live/beta/xxxx-yyyy-zzzz
Make the new mimoCall beta your new default:
You can also make mimoLive to create the beta link by default:
Navigate to the "Debug Preferences" by holding the Option-key when accessing the mimoLive main menu.
Choose "General" tab
Select "Use alternative mimoCall Invitation Link"
Choose new mimoCall beta from the browser
You can also click on the "Try the new beta version" link at the bottom of the screen in the older client while running a mimoCall in your web browser.
Feedback and Reporting
We run these beta tests to give you access to our latest technology and we like to ask for your feedbacks and error reports (bugs).
Please let us know how it works for you in the Forum.