A Story Of More Than 25 Years
Boinx Software has spent more than two decades creating software solutions that are easy to use and powerful in application.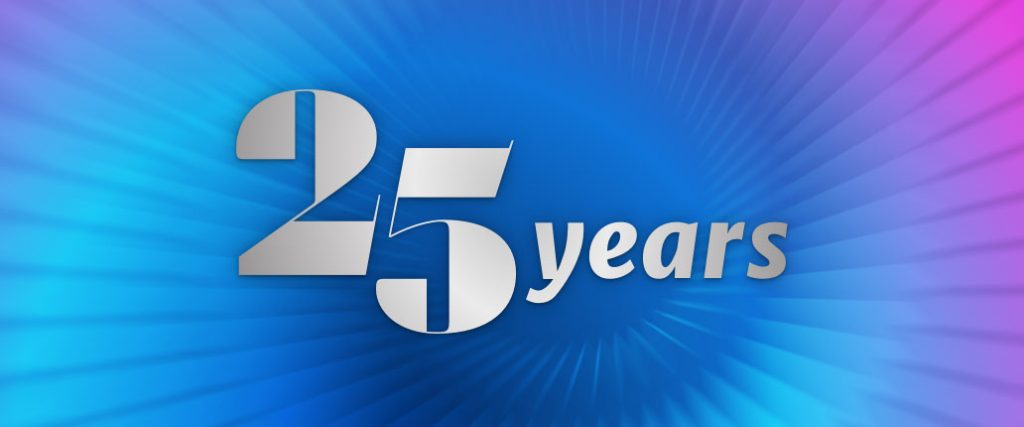 More than two decades spent on creating products and offering solutions that are easy to use but powerful in application.
The roots of Boinx Software go back more than 25 years and one of the most significant years was 1977. Back then, Mr. Breidenbach Senior was the first to bring an Apple 1 computer to Europe, which was the first computer model of the newly founded Apple Computers, Inc. the year earlier.
The founders Oliver and Achim Breidenbach recall it being nothing special back then as many people would not even know computers at all, nor would not have heard anything about a company called Apple from the USA.
The Apple 1 computer was brought straight to the basement of the family house of Oliver and Achim Breidenbach, which was then the microcomputer lab of Mr. Breidenbach Senior. Naturally, the brothers grew up in an environment surrounded by computers and technology.
From childish coding to real-world problem solving
Achim started publishing self-developed software in his teenage years. In 1986 the family traded one Apple 1 computer back to Apple Computers, Inc. in exchange for a new top-line Macintosh. Apple 1 computers are very rare and a fully functional unit was sold in 2020 in an auction for $458,711. But back in the 80s, the brothers did various projects for customers that required delivering technology and programming solutions, so they were in high need of new computer hardware and the old Apple 1 wasn't worth a fortune – yet.
After finishing university the brothers got reunited in 1996 and founded Boinx Software, a German software company that offers easy-to-use technology solutions that is capable of great performance. Oliver shared, "we named it Boinx Software – so that it is easily pronounced by both Americans and Europeans, it can be a sound and ends with X because that was in fashion at that time."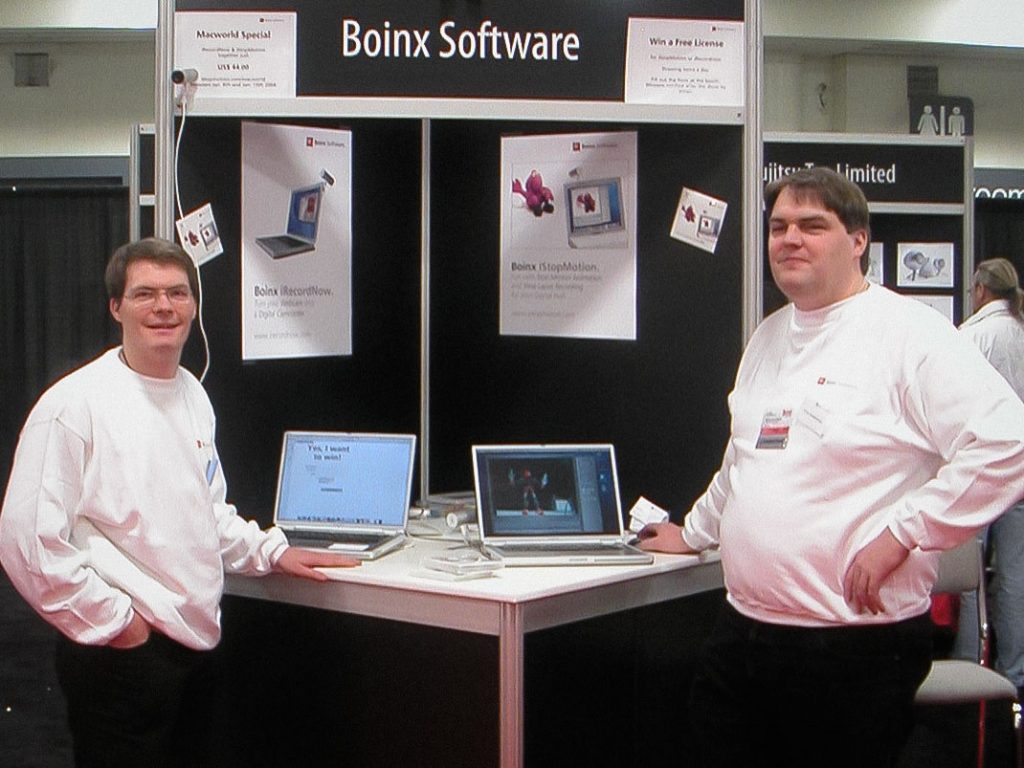 The Woz becomes a customer
The first product that the new company launched was the iStopMotion app in 2002. Steve Wozniak, also known by his nickname "Woz", co-founder and chief engineer at Apple was among the first customers. "Later we met him in person at the Macworld Expo in San Francisco where we had our first trade show booth. His kind words about our products were a great encouragement", recalls Oliver. iStopMotion we developed out of the passion from their childhood for stop motion movies.
Highly rewarded software
Boinx's software applications have been rewarded with several Apple Design Awards and press awards. BoinxTV, the predecessor of mimoLive™ has been rewarded with the Best Mac OS X Leopard Developer Showcase, FotoMagico award for the Best Mac OS X Leopard Graphics & Media Application Runner-up & Best Mac OS X User Experience – Runner-up.
Silver Jubilee – 25 Years
On May 8th, 2021 Boinx Software turns 25 years of age. All these years the company has been focussing on delivering easy-to-use and powerful solutions for the Apple Computer Platforms.
Get Special Offers and Deals:
Get our newsletter for marketing deals and special offers