Add Vimeo to your live stream destinations
Vimeo offers live streaming to Premium customers. Here is a quick guide of how to broadcast to Vimeo. Use the Custom RTMP Server setup in your mimoLive output destinations and add your Vimeo stream details.
See our online documentation for detailed guide
https://docs.mimo.live/v2.0/docs/vimeo
Create a Live Stream on Vimeo
Log into your Vimeo account and click on "Upload". If you have a Premium account, you will now see a "Live" section to the right of the upload area. Once you click that, you will be presented with a screen that allows you to set up a live event.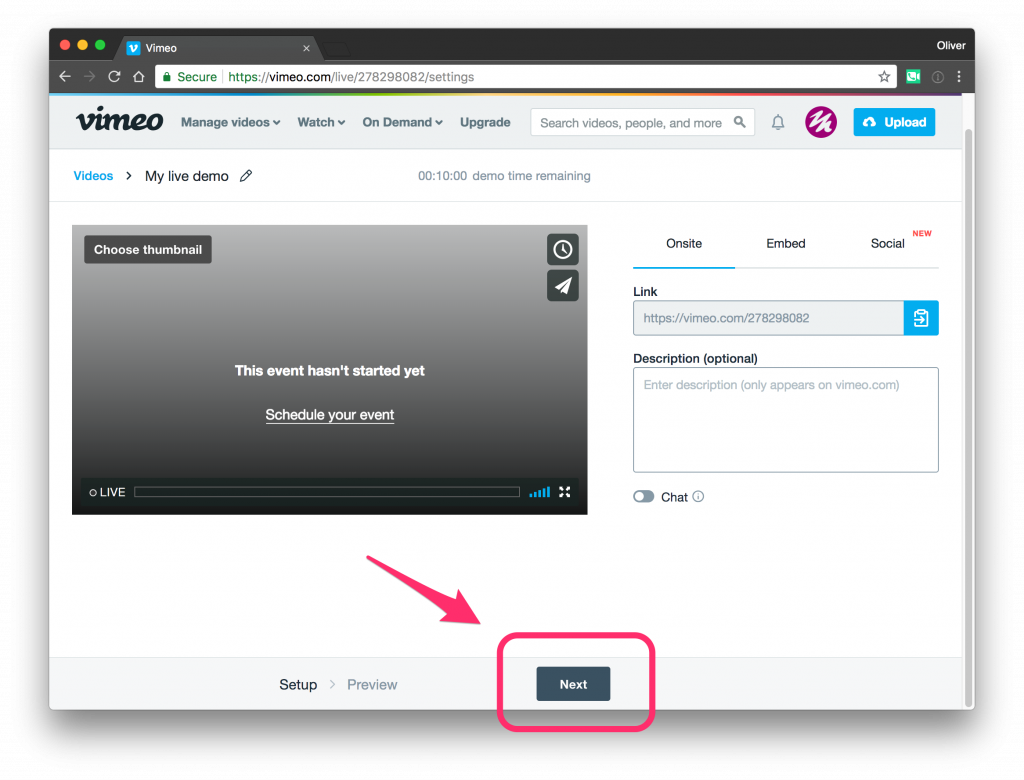 What is RTMP?
The RTMP protocol isn't used anymore to deliver streams to viewers. Most often, a modern protocol like HLS is preferred. However, RTMP is still the standard for delivering your streams to your online video platform.
To clarify, your video will follow this path:
Recorded by camera
Fed to RTMP encoder, prepared for delivery using the RTMP protocol (mimoLive)
Sent to your online video platform (Vimeo)
Prepared for delivery to viewers using the HLS protocol
Sent to viewers
Setting up mimoLive to stream to Vimeo
Add an new Live Streaming item to the Output Destinations. 
Click on "+" to access the popup menu
Select "Live Streaming" from the popup menu
Now, get the RTMP URL and the Stream Key from Vimeo and paste it into mimoLive into the Ingest Server and Stream Key fields: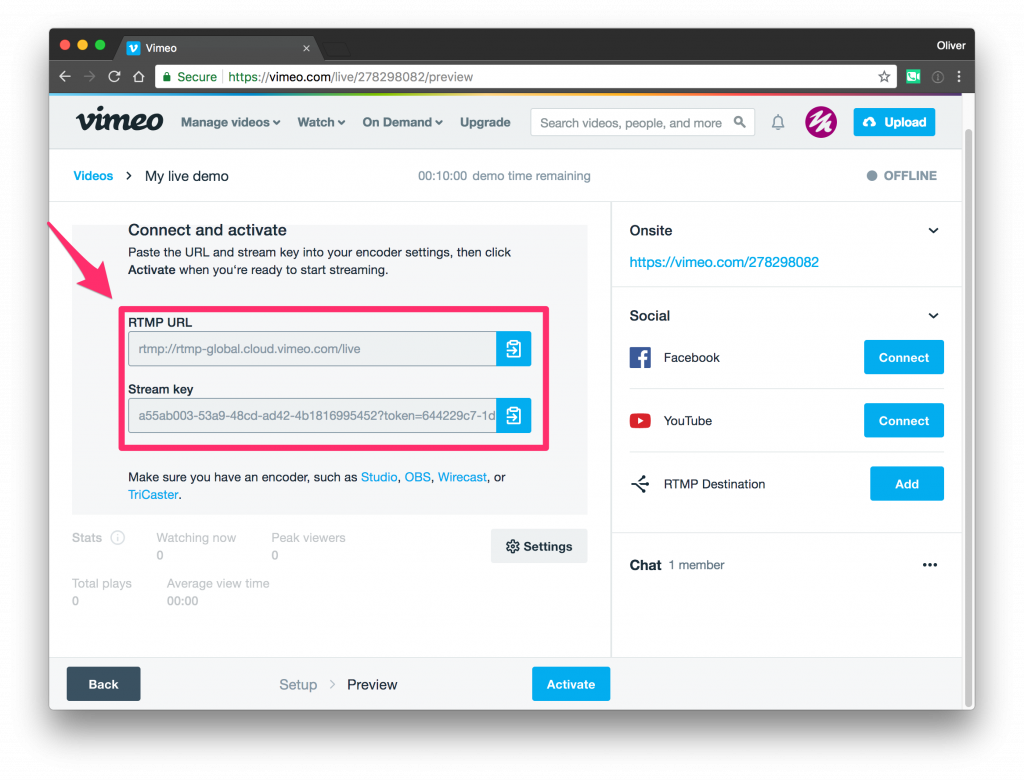 The Live button in the top right hand corner of the Live Streaming Output Destination has now turned green, which means it's ready to go.
Starting The Live Stream
Once you've set up mimoLive, you need to go back to Vimeo and click on the "Activate" Button.