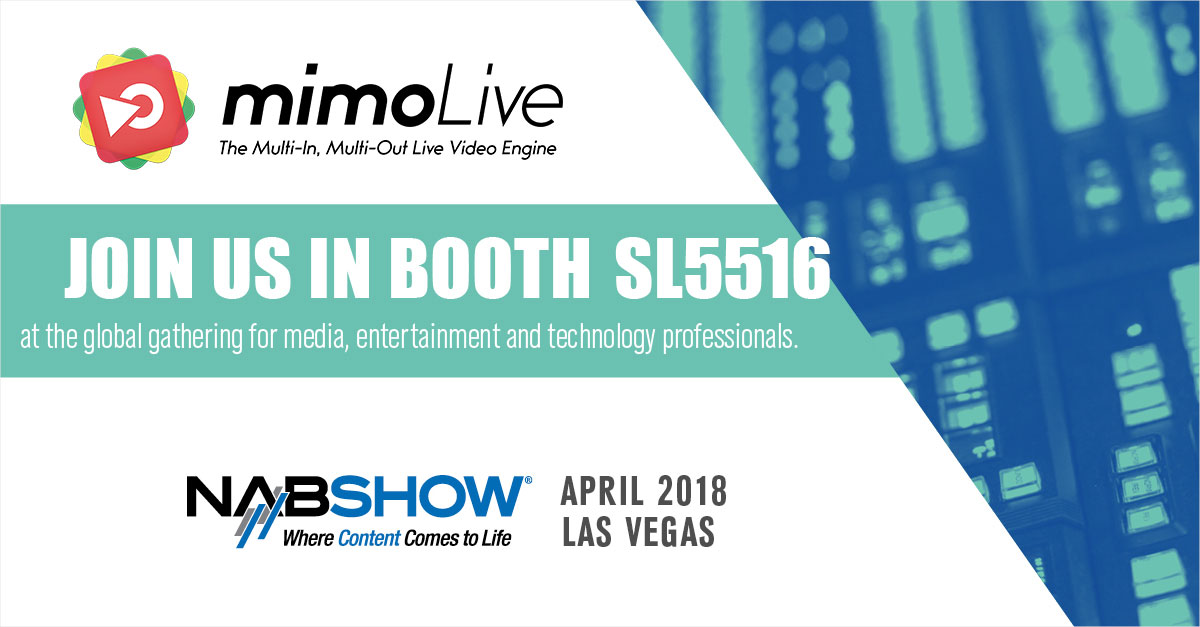 Coming to NAB? We'll be demoing mimoLive with NDI at the NDI Pavilion (booth SL5516). Learn how mimoLive fits into your existing NDI workflow as a powerful Swiss Army Knife, providing interactive graphics, charts, sports scoring, social media and much more as video with alpha channel to overlay on your broadcast. Or hear all about how with mimoLive at the core of your live video production you can best leverage NDI video sources to stream your show live to Facebook, YouTube, Twitch and more.
Also get a first glimpse at PhotoPresenter with NDI, an iPad app for presenting your photos in an interactive presentation.
We'd love to meet you and hear all about your exciting projects and how mimoLive could help make your vision a reality.