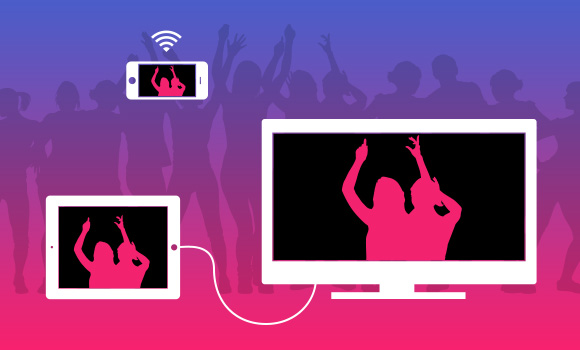 Want to be one of the first to take Boinx's exciting new photo-sharing app, PartySnapper, for a spin? Want the chance to win an iPad Air 2? Luckily, Boinx is holding a competition so you can do both!
PartySnapper is currently in beta mode, and to celebrate, Boinx will be running a fun and friendly contest to see who can throw the best party with the new app. PartySnapper Beta is now available for anyone with an iPhone or iPad running iOS 8 to test out, so grab your phones and start partying!
The host of the party with the most participants and the host of the party with the coolest picture will each receive an exclusive PartySnapper beer stein. All qualifying party hosts will also have a chance to win a brand-new iPad Air 2.
How to enter:
• Host a PartySnapper Beta Test Party with at least two of your friends.
• Send Boinx a group selfie with all party guests.
• Fill out the questionnaire (info below!) to officially enter.
For more information, to find the questionnaire, and to purchase cool PartySnapper swag for your party, visit the PartySnapper Beta site here! Good luck, and party on!
More on PartySnapper
PartySnapper has both a photo-taking mode for attendees and a mode for hosting parties. Every guest at a party takes tons of pictures with their iPhones. PartySnapper transmits these instantly to the host's iPad or iPhone wirelessly, where all the photos are collected then displayed as a beautiful slideshow that plays on a TV or projector via AirPlay or cable. At the end of the party, there's no need to ask the guests to send in their photos – they've already been aggregated on the host's device. The app is super easy to use; hosts and party-goers alike should both be able to use it, even at the end of a long night of partying.
• Taking Pictures is Free! Taking pictures will always be free for your party guests. Tell everyone to download the free PartySnapper app and start taking pictures the moment they walk through the door.
• Free Party Light Mode: The Party Light mode is limited to one party with a 10 pictures slideshow. You can use this for an afternoon get together while planning the big party.
• In-App Purchases: Purchase a ticket for a single party with unlimited photos, valid for 7 days after purchase, or treat yourself to PartySnapper unlimited for all your parties all year round.