Zoom supports the virtual cameras with their latest 5.0.4. update again. This means you can use mimoLive with zoom again, without any crazy workaround. Use mimoLive to create an awesome live show and send it to your zoom audience.
How to use mimoLive's virtual camera plugin with Zoom?
In mimoLive select "Virtual Camera" as one of your output destinations. This will send your mimoLive Program Output instandly to the virtual camera plugin. Make sure you are running the latest mimoLive and Virtual Camera Plugin – at least v1.3.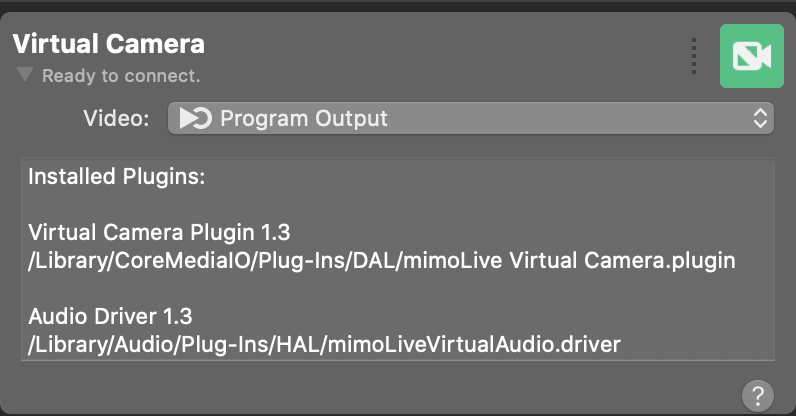 When you start the zoom application, you will see mimoLive as an option for your video call. Click the camera icon to choose the option.
More details can be found at the zoom website:
https://support.zoom.us/hc/en-us/articles/360043996131-New-updates-for-May-24-2020