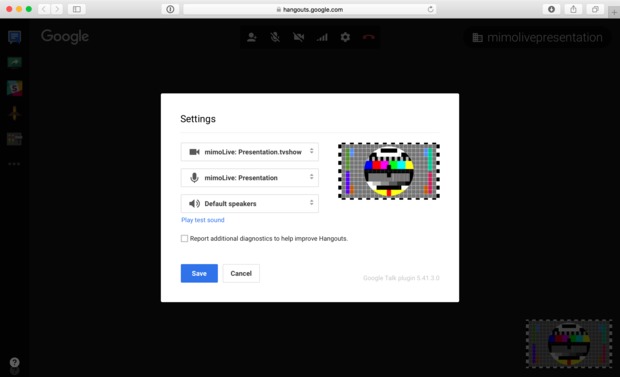 mimoLive 2.3b3 contains so much new stuff, that, back in the olden days, it would have been a great major update all by itself!
Here's what's new since 2.3b2 last week:
The Virtual Playout plugins now work with Google Hangout in Safari and QuickTime Player Movie Recording as well. Please update the plugins by downloading und running the installer again: https://boinx.com/connect/mimolive/knowledge/installation-and-setup/WS100457
The settings popovers for recording, streaming, playout and full screen playout can be detached and placed persistently anywhere. This is not just very handy for monitoring the streaming status.
Added the option to mirror the fullscreen output. This is very helpful if you use the fullscreen playout for a confidence monitor. Actors in front of a greenscreen can now move more intuitively.
Photos that appear in the Twitter layer can now be limited in height.
Also, this release fixes a lot of crashing bugs.
mimoLive 2.3 shapes up to be a great release with these things already added before 2.3b3:
Virtual Playout! Use mimoLive in Skpye or Google Hangout as a camera source!
Import FMLE-Configuration files provided by most streaming services.
Twitter layer will display associated images. Also gave it a face lift and made the "boradcast layout" suggested by Twitter the default.
Added a Subtitle layer that is able to playback .srt or .sbv formatted subtitle files. (Default content is "Pledge of Allegiance" for school morning announcements)