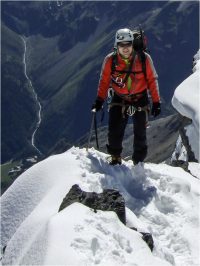 The Story behind FotoMagico
FotoMagico™ is a brainchild of Peter Baumgartner, one of our software engineers. Peter is a passionate photographer and mountaineer. He wanted to make digital slideshows that were as impressive as his analog ones.
Fortunately, he had not found any slideshow software to meet his high standards. With his strong background in developing photography software for Sinar and Leica Camera AG, he decided to start the FotoMagico Project. Together with Boinx Software, he found a team that is as passionate about photography as himself.