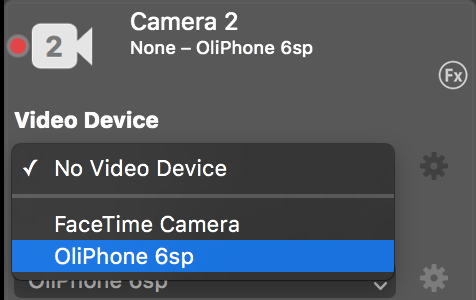 With iOS 9 and OS X 10.11, Apple introduced a neat way to view the screen of an iPad or iPhone on the Mac: Simply hook up the device with a Lightning cable and set it up as a source in mimoLive. This is handy for recording game sessions or making product demo videos.
It would also be cool to be able to use the cameras in your iPhone or iPad as a camera for mimoLive this way. In fact, we've received numerous requests for just such a thing. The problem until today: There is no camera app that doesn't show camera controls on the screen, so you always had those in the video.
Introducing mimoCam: Just a simple app that shows the camera view full screen without any controls. Perfect for using your iOS devices as cameras in mimoLive. If you want to give it a try, sign up to the mimoCam beta.
UPDATE (Sept. 7th 2016): mimoCam 1.0 is now available from the App Store.