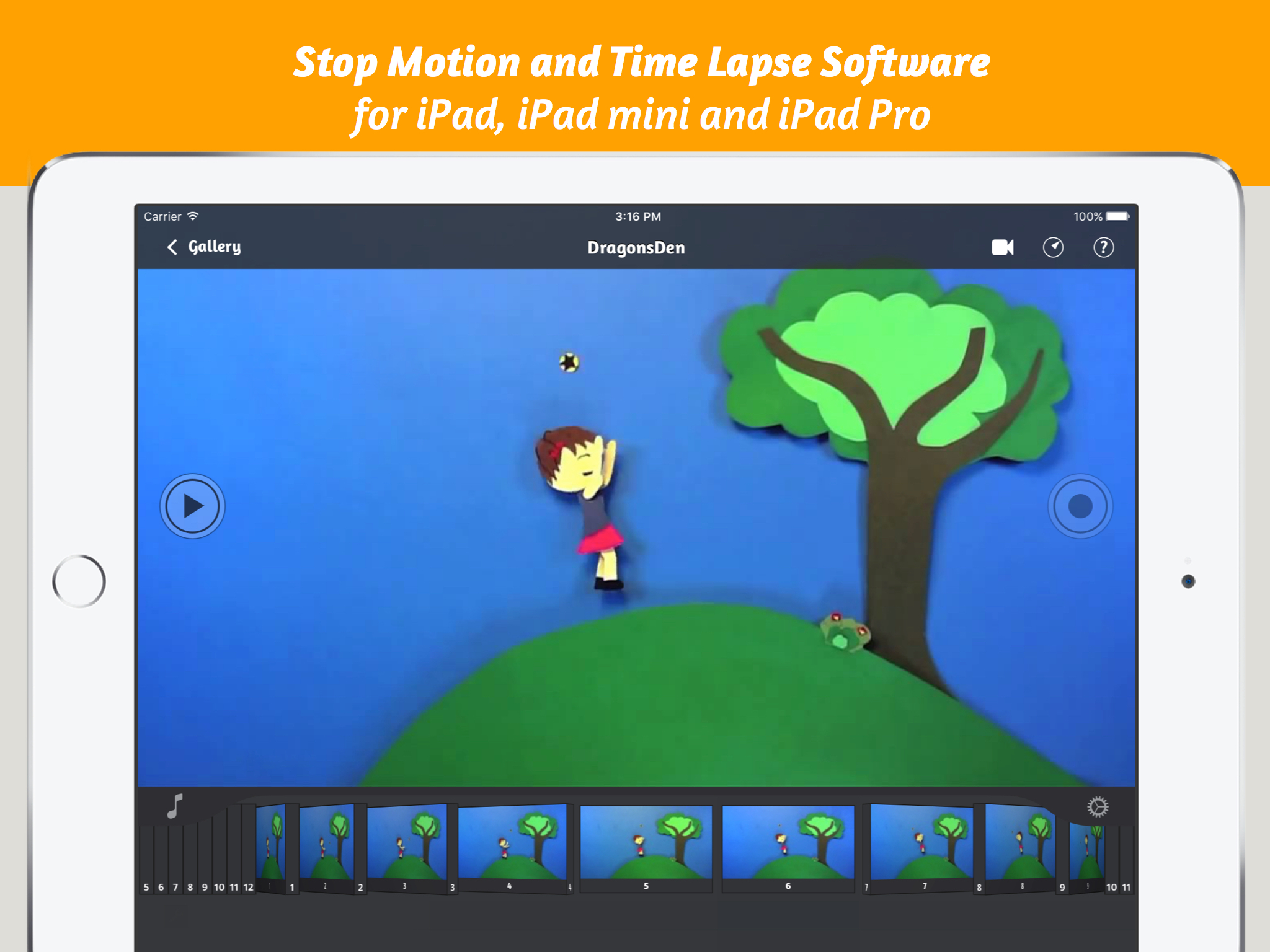 iStopMotion for iPad 3 is now available from the App Store. It simplifies the use of iStopMotion Remote Camera, supports iPad Pro, has a new look, supports the Flic Smart Wireless Button and offers more Sharing options.
If you already own iStopMotion for iPad, the update is ready for you to download free of charge. If not, get it now at just $4.99, 50% off the regular price. (valid through March 4th, 2016)
iStopMotion for iPad 3.0 Highlights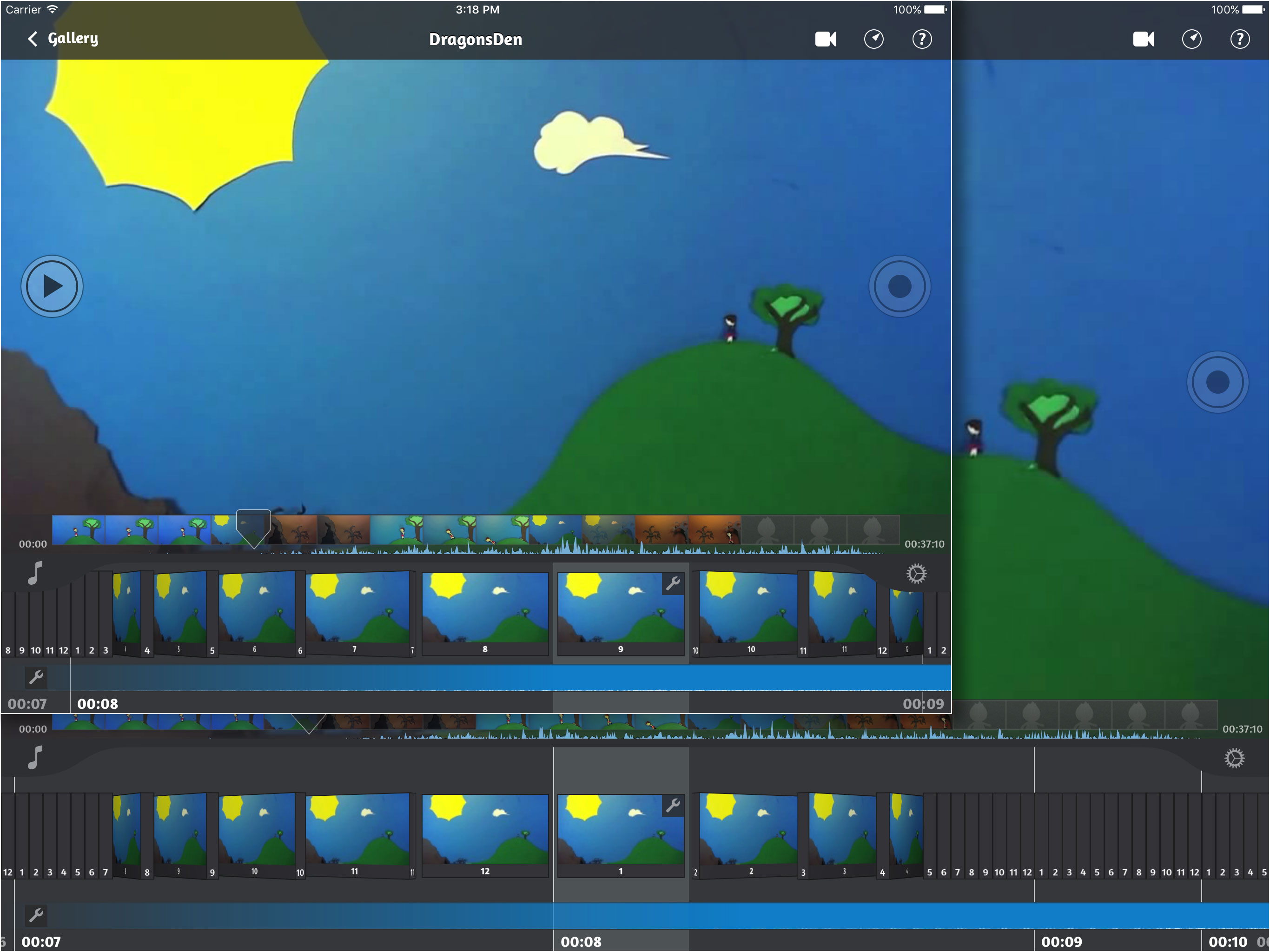 iPad Pro and a New Look
The display of the iPad Pro is huge and the user interface of iStopMotion for iPad has been adjusted to make better use of the screen size. We also gave it a facelift which you can enjoy on every iPad, bringing it more in line with recent design trends.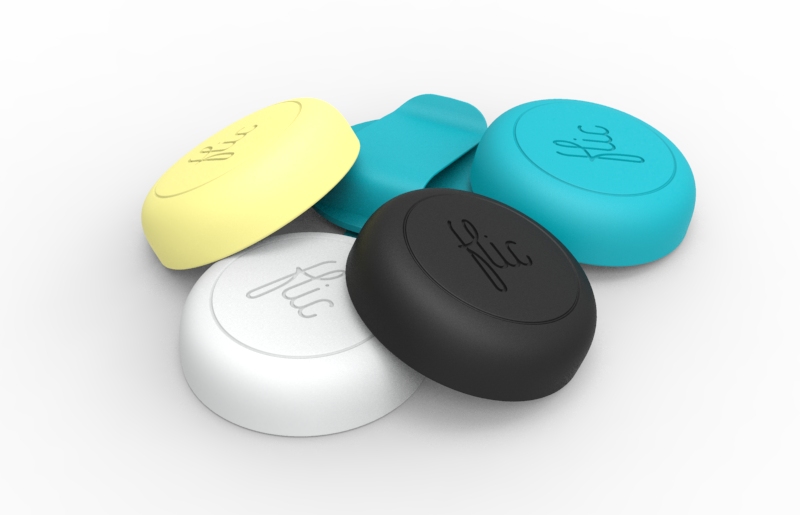 Flic Smart Wireless Button
iStopMotion for iPad 3 includes support for the Flic Smart Wireless Button. Using this control button allows you to capture frames without touching the iPad and risk moving the camera, avoiding jerking motion in your video. The Flic Button is also quite useful beyond iStopMotion. Get a Flic Button…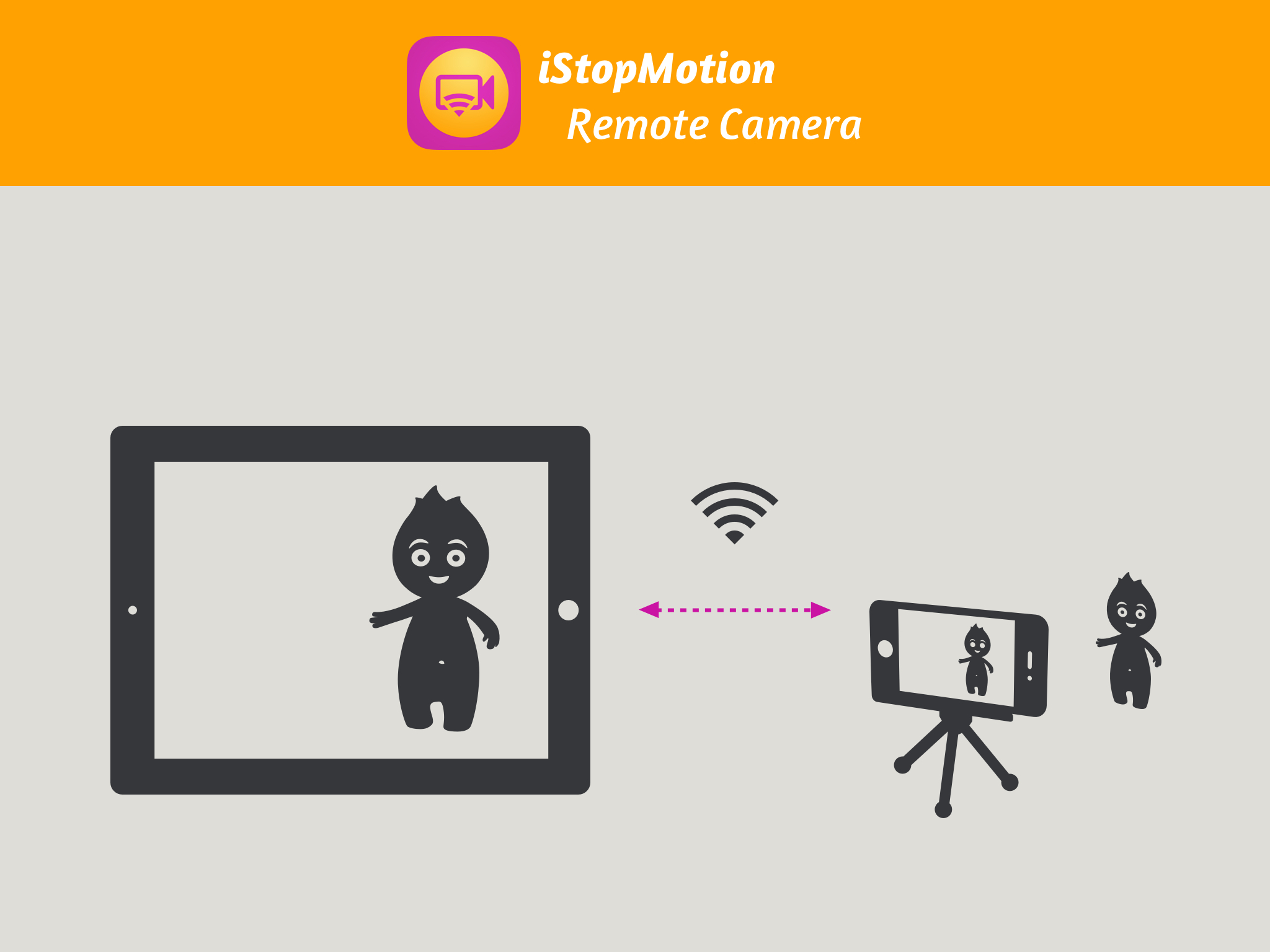 Zero Configuratio Networking
iStopMotion for iPad and the iStopMotion Remote Camera can now talk to each other without being on the same Wifi network. Just launch the apps on your devices and they will find each other like it's magic.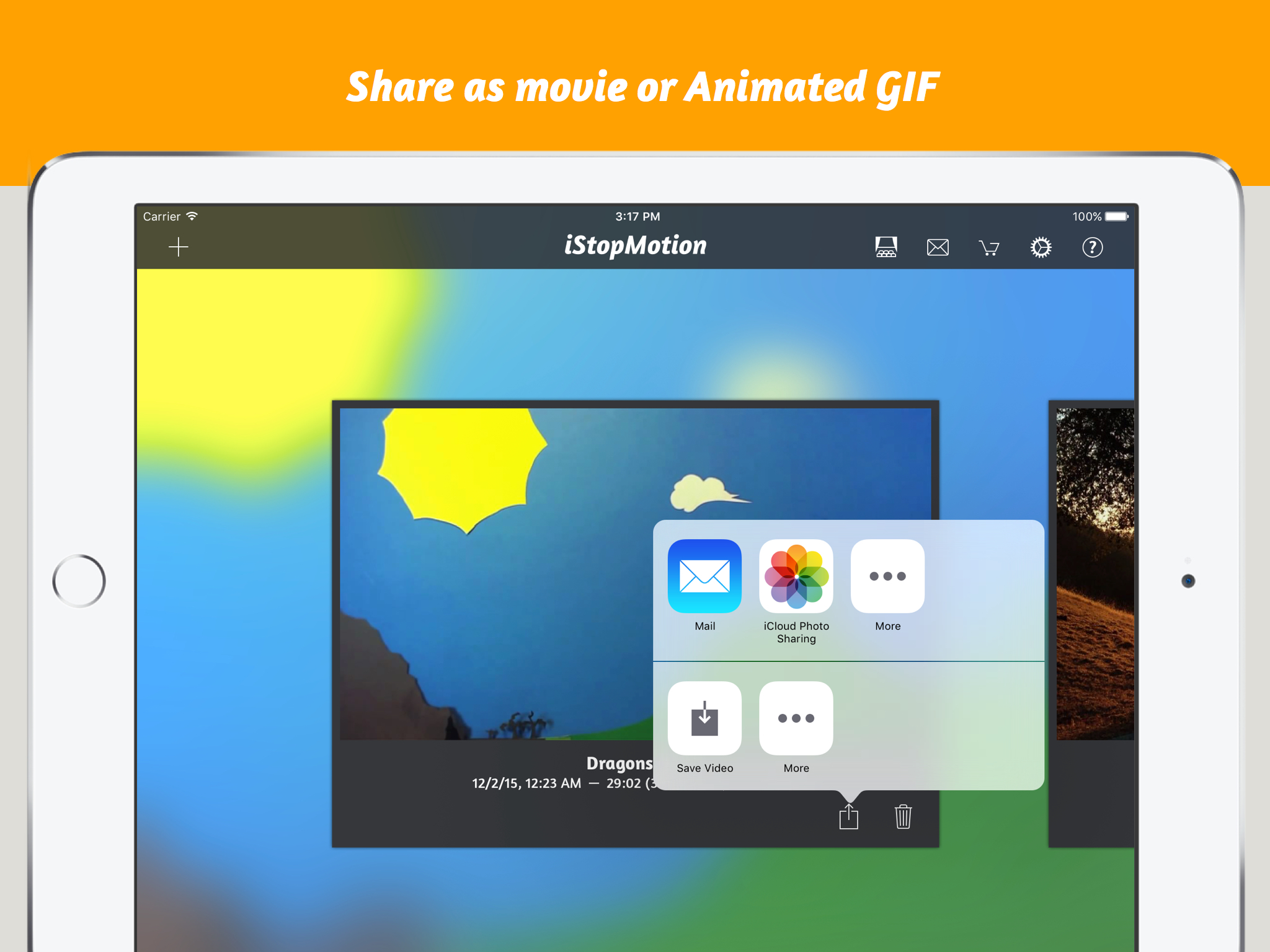 More Sharing Than Ever
iStopMotion for iPad now uses the iOS sharing extensions for sharing. This allows you to upload your animations almost anywhere including YouTube, Vimeo, Facebook, FTP servers, WebDAV, iCloud and so on.