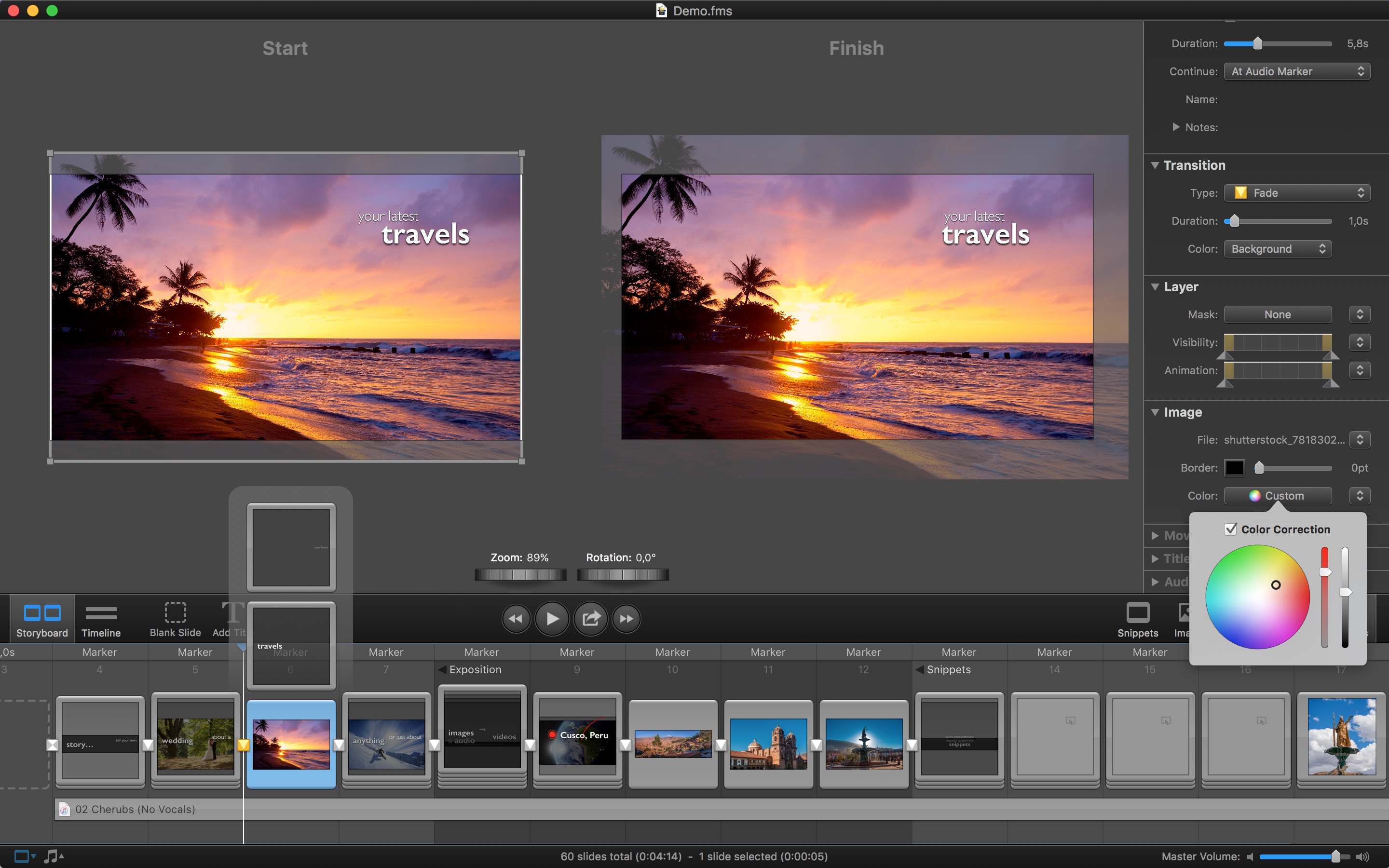 FotoMagico 5 is nearing the finish line, the release is now scheduled for March 2nd, 2016.
The Early Bird Sale ends on Feb. 28th, 2016, so hurry up to get your update at a discount if you haven't already.
FotoMagico 5.0b57 has just been released with more bug fixes and performance optimization on older Macs.