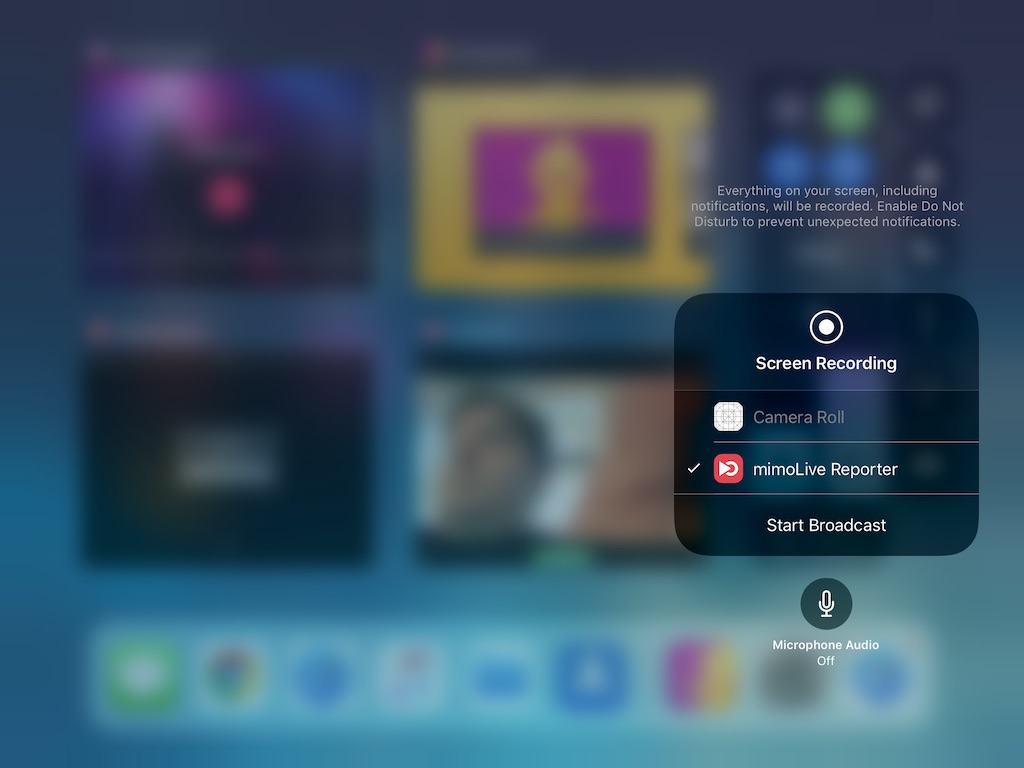 The latest version of mimoLive Reporter is all about supporting screencast broadcasting in iOS 11. Happy Screencasting!
Support for live broadcasts from the iOS Control Center. Broadcast destination is always the selected streaming service account in your current mimoLive Reporter show.
Stability improvements and bugfixes in the Replay Kit broadcast extension.
Fix: Video layer rotates non-portrait movies to the correct orientation again.
Fix: Video layer can now play movies that don't contain an audio track.
Fix: Video layer loops consistently now. Some movies made the video layer hang.
Fix: Video layer is not silent anymore after switching the audio output device.
Change: To avoid confusion, duplicate streaming service accounts are no longer allowed.
Fix: Layers don't disappear from the layer stack anymore when entering the layer edit mode.
Change: Direct support of the Streamshark service is no longer available due to changes in the API. Use RTMP server and stream key instead.