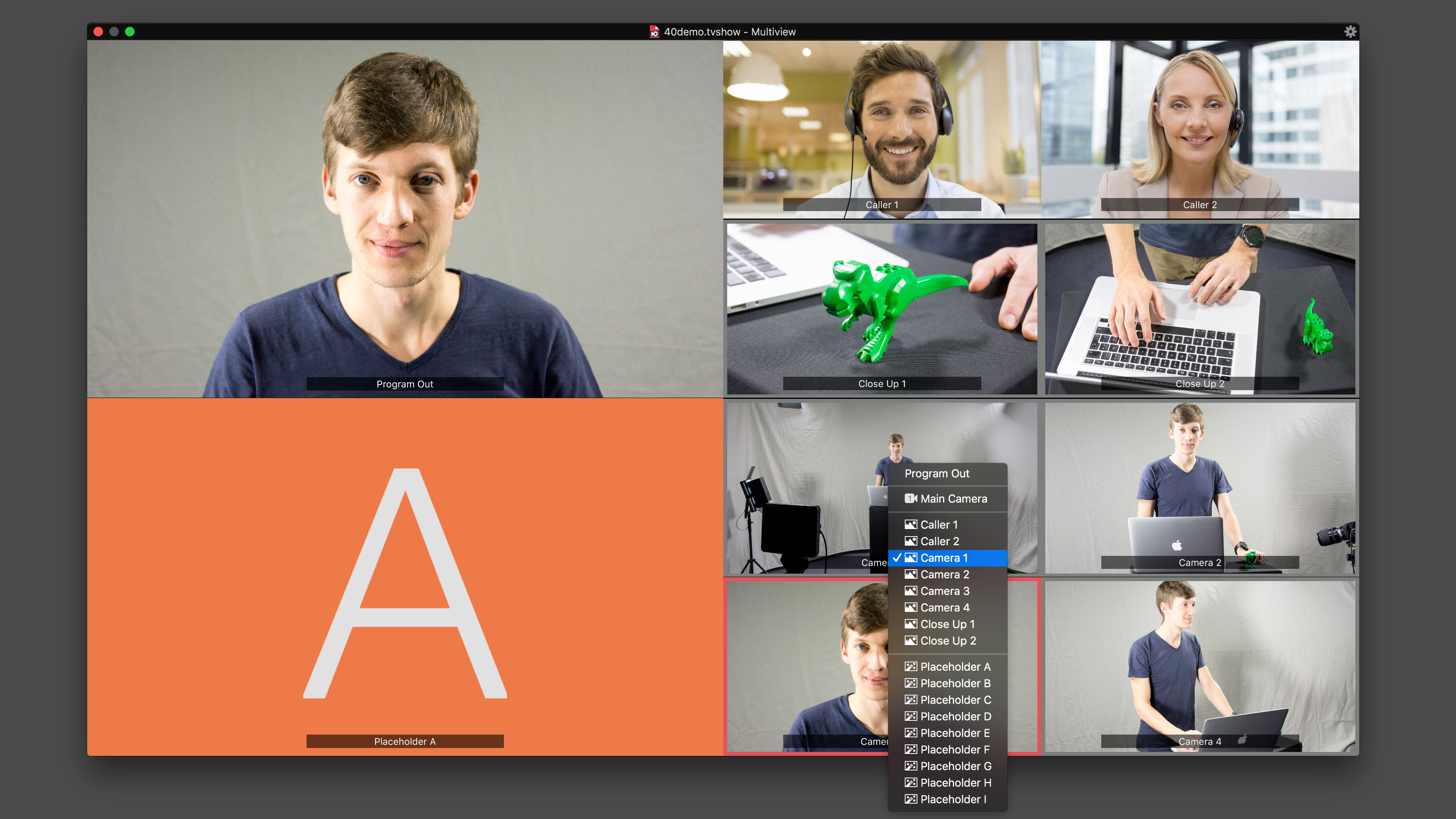 Time for the next big release of mimoLive! For version 4, we're overhauling the way output destinations are defined and managed. You can now have multiple outputs of the same kind, for example, multi-endpoint streaming to YouTube and Twitch at the same time. Or set up separate audio mixes for the mimoLive operator to monitor the show and for the show host that contains all the audio except the show host's microphone for mimoCall.
Audience interaction is now easier than ever with a clever new interface for monitoring comments on Facebook and YouTube. If you see a comment you like or like to answer, a simple click brings it up in your live stream.
mimoLive 4 also features a configurable multi-view both inside a new column in the main window as well as in a separate window for use on an external screen. You can click on the multi-view to control the switcher layer.
The new Auto Switcher layer switches up to 9 sources randomly or in sequence, with a fixed or random interval.
To enable this, the user interface has received a revamp, with more flexibility to resize the columns to your liking and a more consistent color scheme.
For the full list of changes, please see the release notes for mimoLive 4.0b3.