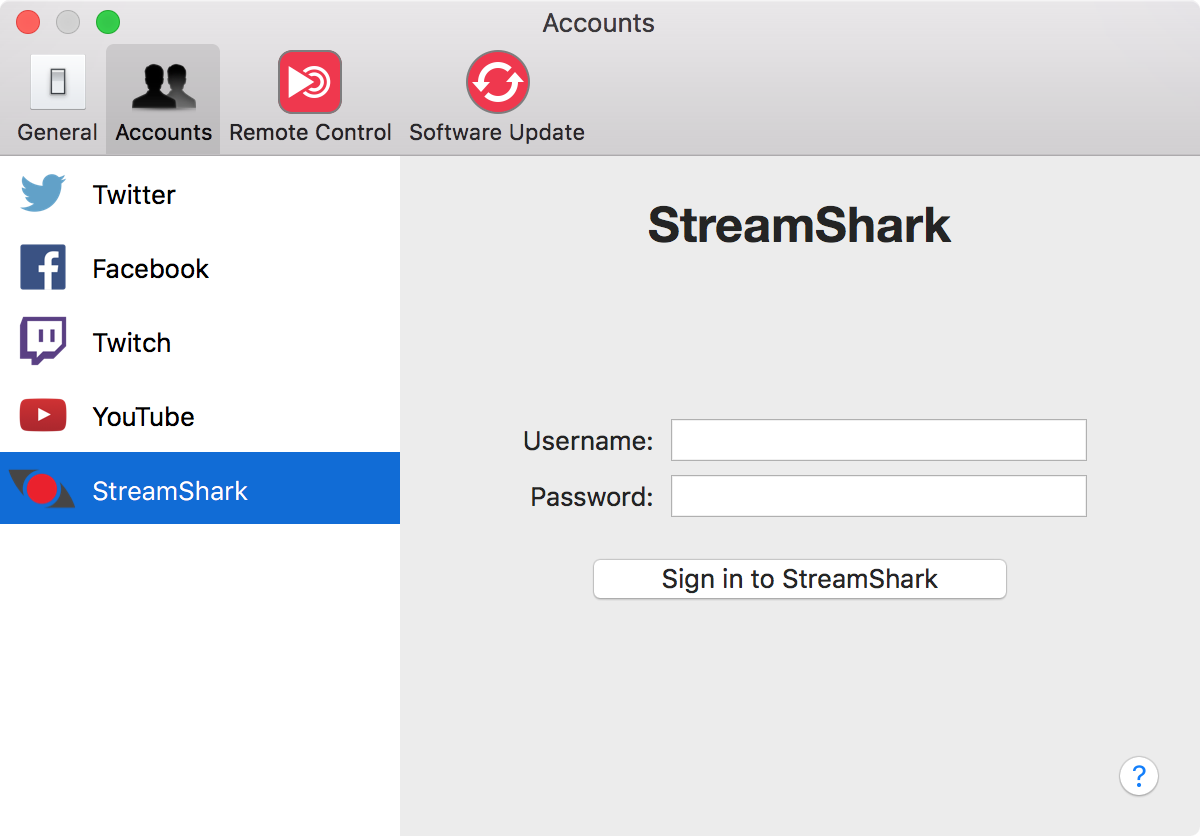 As of version 2.6.1 mimoLive features direct support for StreamShark.io via their API.
After you've logged in to your StreamShark account, you can select your streaming destination from a popup menu in the Streaming Setup pane.
The folks at StreamShark have published a great guide to using mimoLive with StreamShark.
StreamShark.io offers customers a professional live streaming platform with low latency, support for mobile devices and detailed viewer reports. A unique player, advanced privacy controls, real time stats, monetization and great customer support round out the offering.