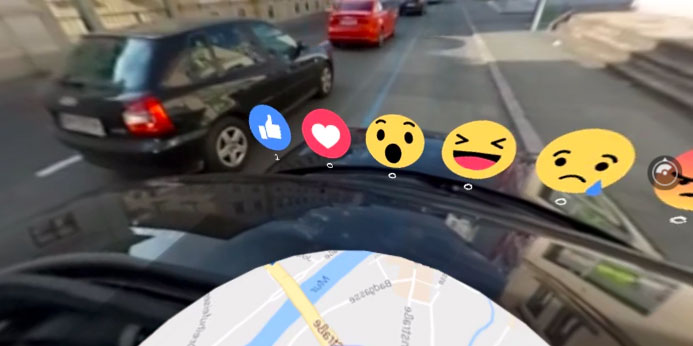 mimoLive now has support for Facebook's 360° live streaming format, aka "spherical video".
Watch the quick demo Oliver put together on some of the features.
Also, take a tour around Leoben with Oliver and Achim. The live stream was produced with a Theta S camera mounted to the top of Oliver's car with Achim's 3D printed Theta S tripod mount, connected via USB to a MacBook Pro running mimoLive. The connection to the Internet was established via an iPhone's personal hotspot and LTE. Take a special note of the Google maps projection at the bottom of the stream that gives the location in real time and the Facebook Likes layer which displays the reactions to the live stream.